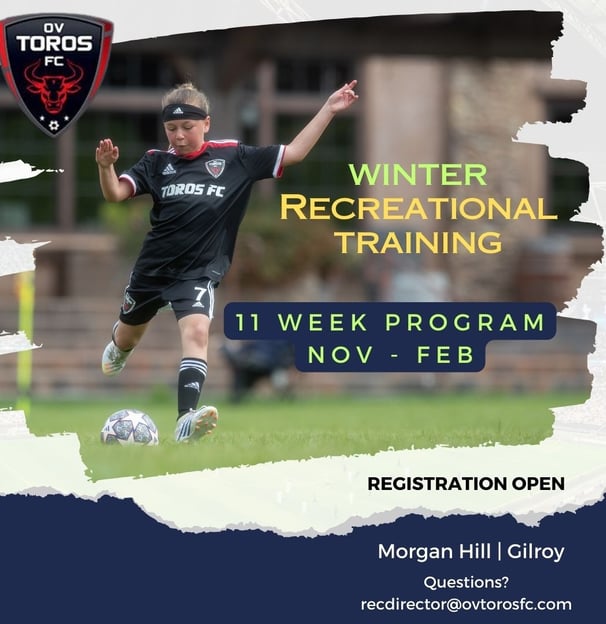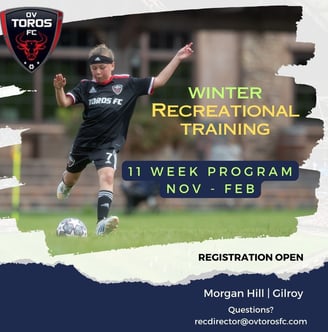 Registration is now open for our Recreational Winter Training program. Please see registration link and info below:
As the Fall program starts to wind down over the next 3.5 weeks, from Mid-November, you have the option to play soccer twice a week over Winter until the Spring program begins. This program is always very popular and continues to grow in interest each year. Space is limited so don't delay!
If you have any friends or family who would be interested in this program, please forward this email on. Please note: This program does NOT pertain to current COMP players. We will have a different program for COMP.

Thank you!
OV Toros FC
Fidel Egbe, Rec Director
Contact RecDirector@ovtorosfc.com with any questions.